Types of Volunteers
There are two types of volunteers, Tier I and Tier II.
Tier I Volunteers - student contact volunteer. Examples: coach, tutor, or mentor (inside or outside the classroom), or other unsupervised school setting (including field trips); chaperone of overnight school sponsored trips; driver of students (additional steps required).
livescan locations: https://Click here
Tier II Volunteers - cannot have unsupervised contact with students. In order to become a Tier II volunteer, please read the Volunteer handbook below and contact your local school. Tier II volunteers are checked against the state's sex offender registry.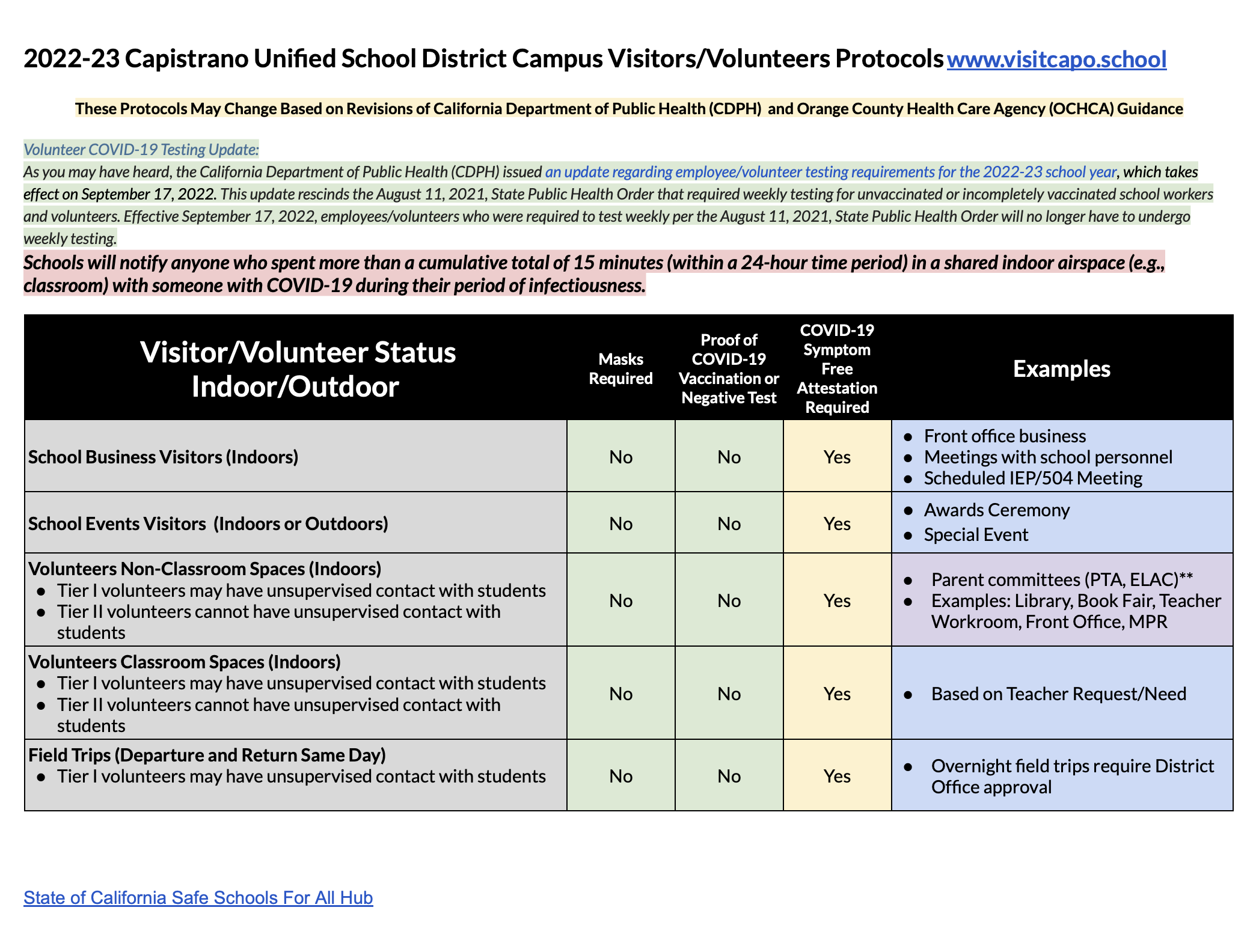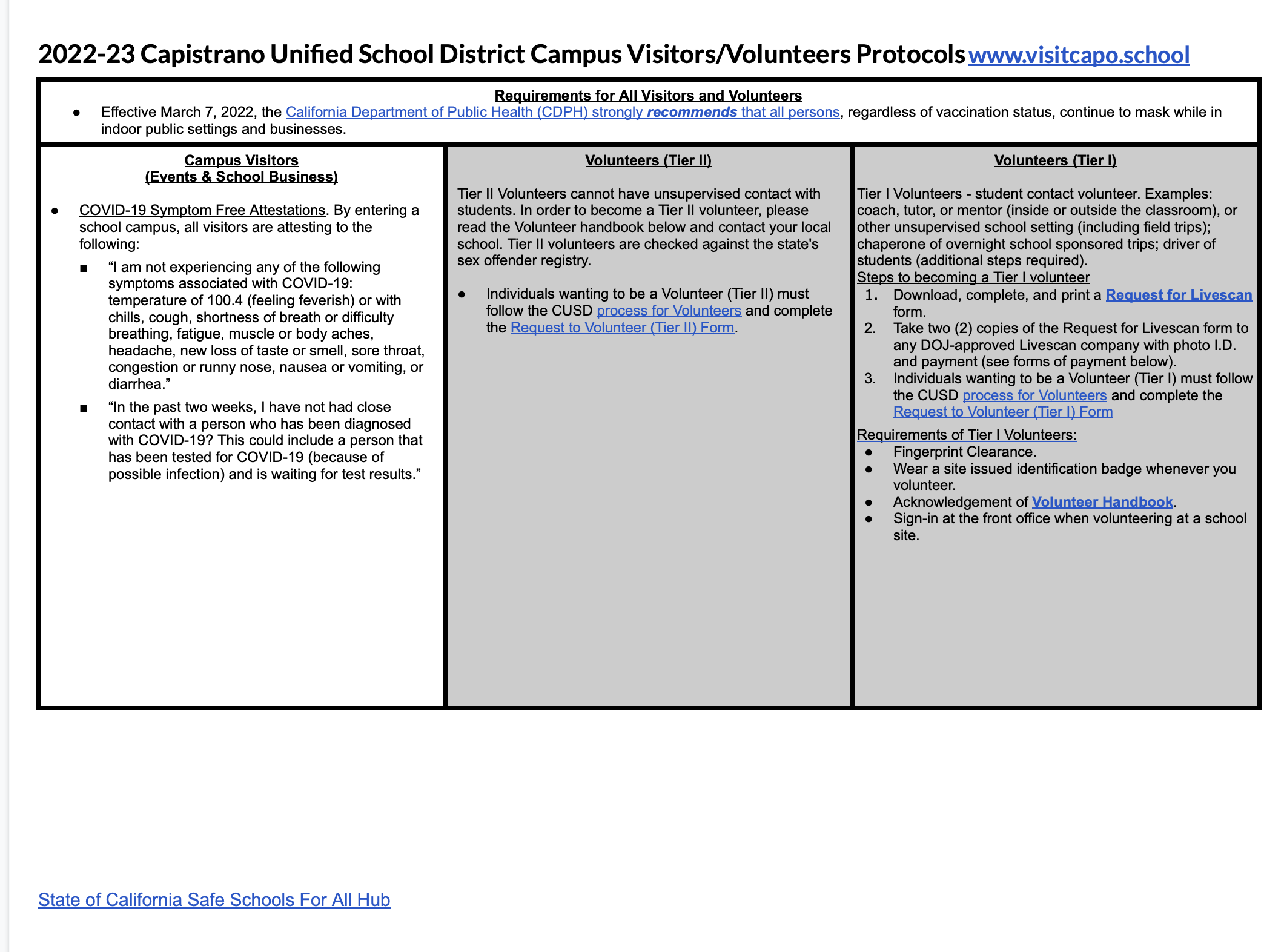 for more information click Here